Celebrate the best of Peranakan flavours with Orange Clove's latest mouth-watering spread.
Savour the piquant flavours of authentic Peranakan cuisine with 2 tantalising menus masterfully curated by Guest Chef, Mdm Serene Hoh - who has amassed more than 36 years of experience in the local culinary scene. Indulge in the unique flavors and rich heritage of the Peranakan culture, with dishes crafted using traditional recipes and premium ingredients. Perfect for any occasion, our menus offer a memorable dining experience that will delight your guests. Whether it's a corporate luncheon or private function, impress your guests with classic dishes like Signature Ayam Buah Keluak or our creative interpretation Signature Kampong Dry Laksa. Browse our selection today and taste the best of Peranakan cuisine!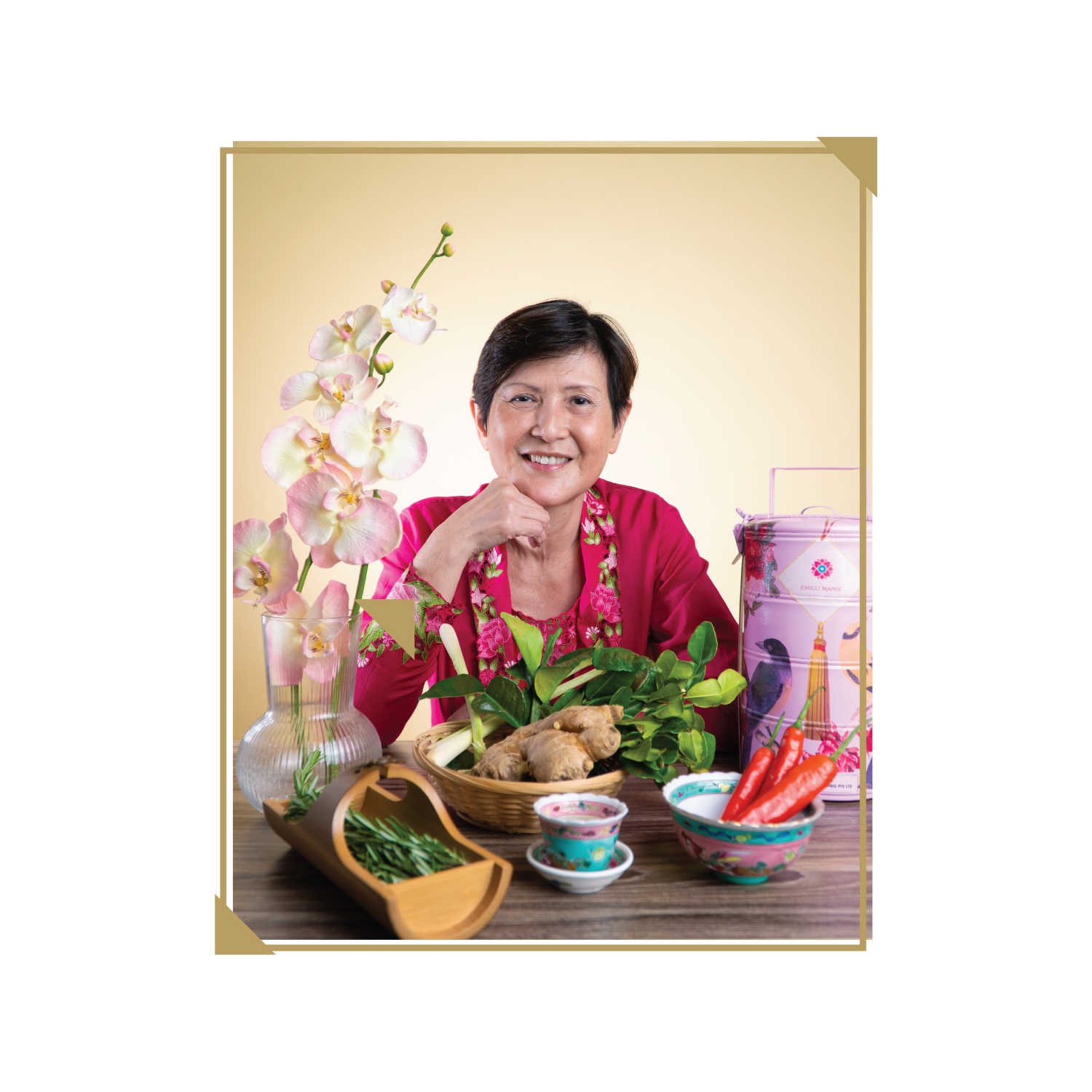 Guest Chef
MDM SERENE HOH
Madam Serene Hoh, who is the founder of Rajah Inn Restaurant Pte Ltd back in 1982 and a seasoned veteran with more than 36 years of experience, launched Chilli Manis in 2018, serving authentic Peranakan dishes prepared with a delightful usage of herbs, spices and aromas to enhance its flavours.
Madam Hoh's passion for the Peranakan cuisine was first inspired in a culinary class by Madam Chua Jim Neo, a doyenne in the fare. Since embarking on the pursuit to perfect each Peranakan dish, she spent countless hours in the kitchen, reinventing flavours, examining textures and fine-tuning visuals - all for the purpose of retaining the signature tastes of Peranakan food yet incorporating her unique touches into the recipes.