Halal-Certified Caterer since 2008
Orange Clove was launched to fill the market gap for mid to high-end Corporate Catering, offering reliable service with restaurant quality cuisine.
A Menu for Every Occasion
*Menu Prices shown are not inclusive of GST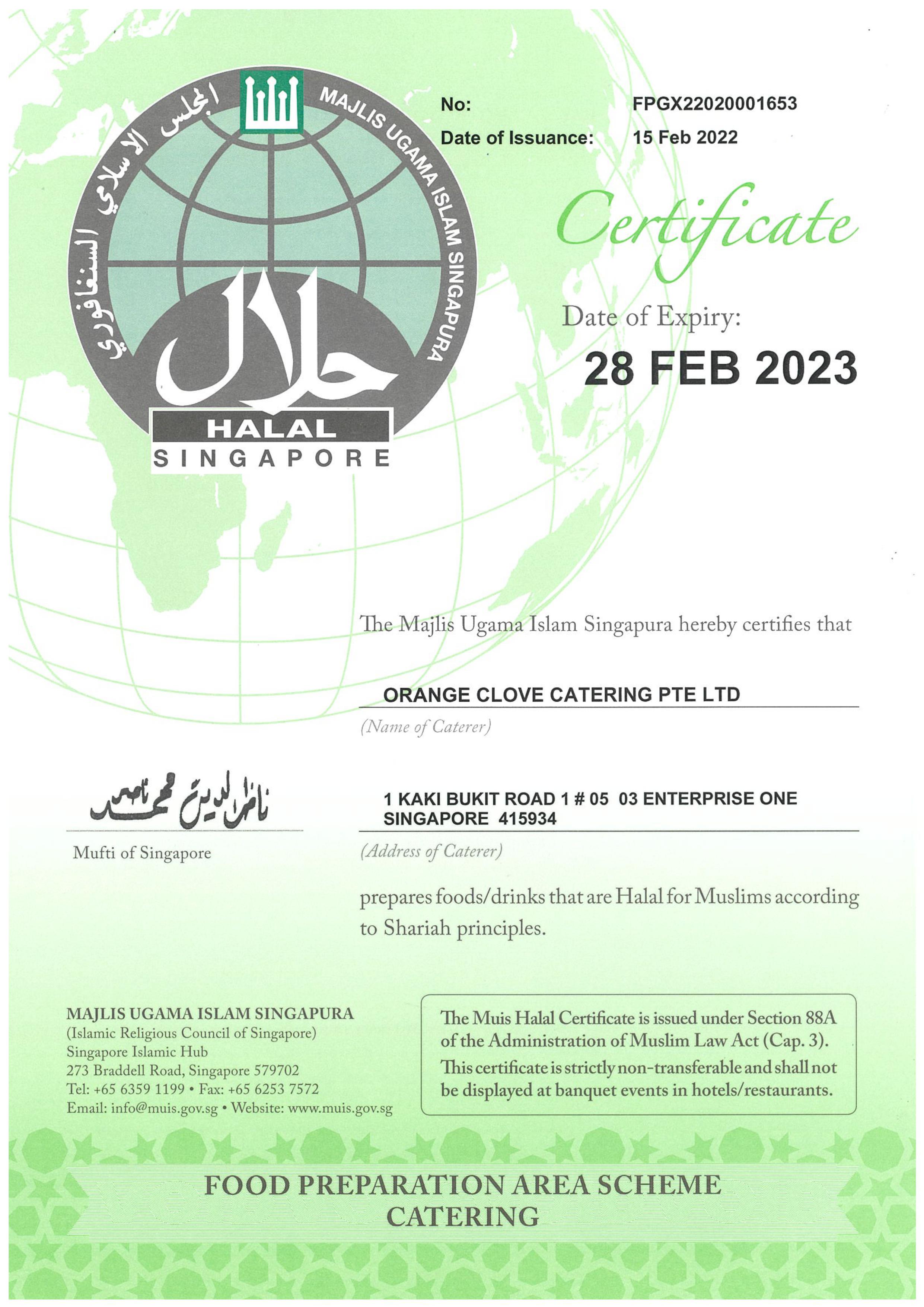 About Us
Orange Clove is a MUIS certified Halal food caterer that was born in 2008 and has since become one of the most recognised corporate caterers in Singapore. We go to great lengths in making sure that the ingredients used for all of our dishes, the method of preparation, and the entire kitchen wares and operation adheres to the standard that earned us the Halal certification.
The Halal certificate and logo can be displayed at your event upon request so your guests can enjoy the food with a peace of mind.
So do remember to order from Orange Clove the next time you are organising an event for your company, yourself, or for your friends!